The Young Filmmaker Summer Experience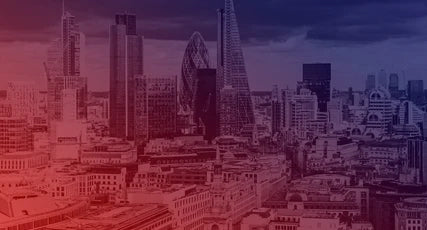 INVESTIN | The Young Filmmaker Summer Experience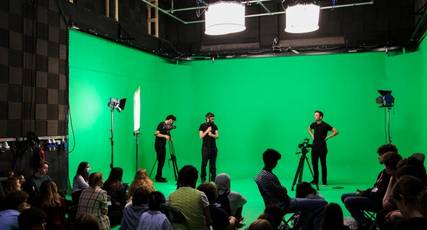 InvestIN Education
The Young Filmmaker Summer Experience
Overview
Book now and take advantage of our 15% early-bird discount using the code SUMMER15A. Offer ends midnight December 31st.
Join us for the ultimate work experience for aspiring filmmakers in London this summer, for students aged 15-18.

Over the course of two weeks, students will get to step into the shoes of a filmmaker working in London, through a range of immersive career simulations and exclusive professional site visits. Write, direct and edit your own original film scene, use industry-standard equipment and screen it to top industry professionals for exclusive feedback.
Students taking part in our programme will work alongside renowned professionals, helping them build a network that will support them in their future, whilst also getting to spend time on-campus at a distinguished university – University College London. This experience is a fantastic opportunity for students looking to get direct insights into their dream role, and will look great on applications to universities and film schools when they come to apply in the following years.
Register now for a life-changing experience that will set you up for a future as a successful filmmaker, or contact us to find out more. Alternatively, explore our Young Filmmaker Weekend Programme.
Immersive Filmmaking Experiences:
Plan, direct, film and edit your first original film scene using high-level software and equipment in a studio setting
Create your own stories and turn them into box-office screenplays using professional script-writing software
Explore the 21st century's most innovative filmmaking techniques as you learn about animation, visual-effects, sound composition, costume design and more
Visit iconic film sets and studio spaces in the UK's film capital
Have your work featured on the big screen and get feedback from professional directors
Attend a private networking session with top London filmmakers

Meet Senior Filmmakers:
Be coached through the immersive experiences with filmmakers specialising in directing, producing, sound engineering, visual effects, editing and more
Private networking sessions with these professionals, who can become vital connections for your future career

Career Coaching:
Receive training on how to land the most desirable jobs in filmmaking
Advice on subject choices, university selection, work experience, extra-curricular activities and more
World-Class Universities And World-Class People:
Experience one of the best universities on the planet: University College London (UCL).
Meet talented and ambitious students from around the world who fly in for the unique work experience in film, creating an invaluable global network
Get a personalised industry reference letter from filmmakers confirming what you have achieved on the programme
Design Your Own Summer Experience:
⦁ Choose from one of the following options:
1. First Week Only (taster experience); or
2. Two-Week Experience (the full programme); or
3. Two-Week Premium Experience (the ultimate package with both weeks plus enhanced benefits)
Accommodation
You can choose either residential or non-residential. The accommodation is at UCL student halls in central London. We provide residential students with meals, guardianship and fun activities on evenings and weekends. Airport transfers are also available at checkout.
This Summer Experience is for students aged 15-18 and you do not require any prior knowledge to attend.
The start date is the 29th July. You can choose to attend for either 'First Week Only', 'Two Weeks' or our 'Two Week Premium' package. You can also choose residential or non-residential. Pricing and details are set out below.
Click "Register Now" to book your place. You can either pay in full now or reserve your place with a £950 non-refundable deposit.
London 1 week
London 2-weeks
London Premium
Length
First week only
2-weeks full programme
2-weeks Premium
Write, film and edit your own original scene. Direct professional actors on a filmset. Visit an editing studio and record your own sound effects. Get feedback from professionals on your work.
Shoot your own music video. Develop an animated short. Tour a film studio and examine backdrops from Hollywood blockbusters. Have your work screened in an exclusive film festival.
Private networking session with top filmmakers
Industry reference letter: personalised letter from filmmakers confirming what you've achieved on the programme
Graduation ceremony for completion of the full programme
Professional development portfolio: CV-writing masterclass, LinkedIn workshop, professional headshots, personality profiling & psychometric testing
Leadership, teamwork & strategy coaching & team challenge
Gala dinner with professionals on the River Thames
Keynote speeches & networking reception with accomplished industry leaders
Summer Experience fee
£1950
£2950
£3950
Optional fee for accommodation with meals, guardianship and evening & weekend activities included
Available for an additional
£1290
Available for an additional
£2795
Available for an additional
£2795
Optional fee for London airport transfers (return)
Available for an additional
£300
Available for an additional
£300
Available for an additional
£300
In Person
Venues:
The programme is based at UCL and the surrounding University of London campus. Certain days take place in other key industry locations in London.
Accommodation location:
Students who choose accommodation will reside in University of London halls of residence. We occupy 3 different halls close-by to each other (listed below). The vast majority of students will be placed in Garden Halls

Garden Halls, London, WC1H 9EN,

College Hall, London, WC1E 7HZ

International Hall, London, WC1N 1AS

Download Digital Brochure - Garden Halls >>

Download Digital Brochure - College Hall >>
Please find below some of our most frequently asked questions. If you have any other questions you'll be able to find our full FAQ list here and you are also welcome to reach out to us at info@investin.org and we'll be happy to help!
When is the deadline for registering for an experience?
Places on our programmes are allocated on a first-come, first-serve basis so we will close registration as soon as we reach capacity, because of this we would always recommend booking as soon as possible to ensure you do not miss the opportunity to attend.
Do I get a certificate?
Upon completion of the programme you will receive a bespoke certificate to include in all of your future applications. This will help you stand out from the crowd and show your passion for your chosen career. Letters of attendance are also available upon request at info@investin.org.
Who are your safeguarding team?
On each Summer Experience, we have safeguarding team members on-site 24/7 to promote the safeguarding and pastoral welfare of our students. Our team are security-vetted (enhanced DBS-checked) professionals who work in education full time and our team is made up of Academic Professionals / LSA, Safeguarding Officers, Nursing Professionals, and Mental Health Practitioners. Students will therefore always be able to easily contact a guardian, should they need any support.
What is included in the accommodation package?
You can choose to add our accommodation package to your booking where you will be allocated to the University of London's Garden Halls, College Hall, or International Hall. Here, you will enjoy your own private room, 3 meals a day, and 24/7 guardianship. There are also lots of communal areas such as a games room and cinema room where you will be able to socialise with other students. Our safeguarding team will also put on evening activities such as trivia night, games night, and sports evenings. You will be able to arrive at the accommodation the day before the programme starts and checkout will be the day after the programme comes to an end.
Do you offer payment plans?
Yes, payment plans are available. Click on 'Register Now', and you will see the option to either pay in full or reserve your place with a £950 non-refundable deposit. Once your deposit is paid, you will receive another email detailing the information for your second instalment. Please feel free to contact info@investin.org if you would like any further assistance.
Will there be any opportunities for rest days?
Programme hours take place Monday-Friday, with a break over the weekend. If you select the 2-Week Premium option, the weekend will feature exclusive professional development opportunities outlined in the timetable.
How do I get film work experience?
There are a variety of ways to get film work experience, including: - Film studios: Contact film studios and ask for internships and volunteering opportunities. Be sure to include smaller, local companies in your search - Related businesses: If you want to work in a particular area of film, such as editing or art design, look for companies that specialise in that particular field and contact them - Internships and summer schools: Summer schools such as ours represent fantastic opportunities to get first-hand experience of working in the film industry - Film job sites: Keep an eye out for entry-level job listings on related film job sites - Network: Try and build a network, so you're more likely to seize any opportunities when they come up
How do you get into film school?
To get into film school, you'll need to: - Research the school, so you can align your application with its values and methods - Research the application process, so you know how to write the strongest application - Include all relevant experience in your application, as well as your skills, passion, and reasons for choosing film as a career - Write a strong personal statement - Provide strong references - Continue to build your portfolio out with samples of your work
What experience do you need to be a filmmaker?
Experience working in film and TV, alongside a thorough understanding of the production process, will be a huge benefit to prospective filmmakers. While there's no set amount of experience you should have, the more you can demonstrate your expertise and knowledge of the industry, the better placed you'll be to become a filmmaker.
Is it hard to get into the film industry?
The film industry is challenging to break into, so the more contacts, experience and expertise you have, the more likely you'll break into it. Networking is a great way to make contacts, while taking as many opportunities to work in the industry as an apprentice or intern will further increase your chances of success.
What skills do I need to become a filmmaker?
To become a filmmaker, you'll need to build skills in the following areas: - Cinematography - Screenwriting - Knowledge of filmmaking equipment - Editing More transferable skills required include: - Project management skills: You'll need to be organised, hiring the right people and conducting operations professionally so that the desired outcomes are achieved - Teamwork skills: On any project, you'll be working with a range of people, so teamwork skills are essential - Creativity: You'll need the creative skills to bring your vision to life - Communication skills: It's essential that you can communicate your ideas with others clearly
Covid-19
There are no travel restrictions in place in order to enter the UK; you are not required to test or to provide proof of vaccination status, so you can book your programme place with confidence.
Support
If you are trying to register and the registration box is not appearing it is likely because of firewall restrictions on your desktop device.

You may wish to try on your mobile device instead. Alternatively, please email info@investin.org with details of the programme you want to register for. We will reserve your place immediately and send you a link to pay by card online.