The Young Dentist Summer Experience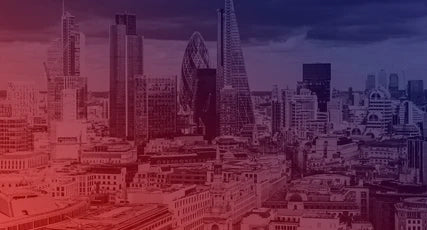 INVESTIN | The Young Dentist Summer Experience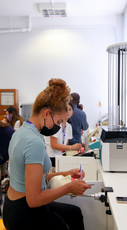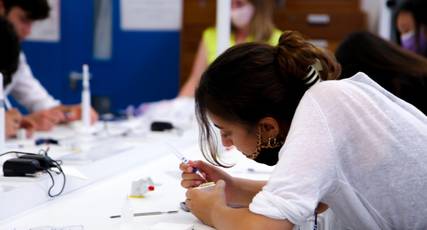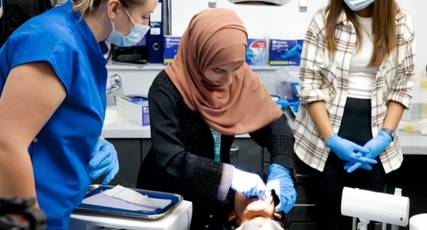 InvestIN Education
The Young Dentist Summer Experience
Overview
The Young Dentist Summer Experience gives students aged 15-18 a fully immersive experience of life working as a dentist in London.

Over the course of two weeks, students will have some of the most exclusive experiences of dentistry that one can imagine: drill teeth and take impressions on phantom heads, learn with top dentists in a dental clinic and take patient histories from real patients.
Join us for a life-changing experience that will set you up for a future as a successful dentist.
Immersive Dental Experiences:
Experience the daily routine of real dentists in a dental clinic and a dental hospital
Drill, suture and take impressions on phantom heads under the guidance of experienced dentists
Become the consultant as you take patient histories from real patients
Delve into specialisms such as orthodontics, surgery and dental public health
Explore exciting interdisciplinary fields such as dentistry in business, clinical trials and more and gain a comprehensive insight into the field
Attend a private networking event with dentists and dental students
Meet Senior Dentists:
Be coached through immersive experiences with dentists who specialise in orthodontics, surgery & maxillofacial surgery, public health and more.
Private networking sessions with these dentists who can become vital connections for your future careers
Dental School Admission Coaching:
Comprehensive coaching on how to get into a top dental school
Master the admissions process: personal statements, interviews, assessments and more
Competitive Advantage In Your University Applications:
Attending the Experience demonstrates that you have gained skills which are highly-valued by top universities
Complete the online assessment after the programme and receive a personalised certificate to include in your university applications.
Personalised industry reference letter from dentists confirming what you have achieved on the programme
World-Class Universities And World-Class People:
Experience one of the best universities on the planet: University College London (UCL).
Meet talented and ambitious students from around the world who fly in for the Summer Experience, creating an invaluable lifetime network.
Design Your Own Summer Experience:
⦁ Choose from one of the following options:
1. First Week Only (taster experience); or
2. Two-Week Experience (the full programme); or
3. Two-Week Premium Experience (the ultimate package with both weeks plus enhanced benefits)
Accommodation
You can choose either residential or non-residential. The accommodation is at UCL student halls in central London. We provide residential students with meals, guardianship and fun activities on evenings and weekends. Airport transfers are also available at checkout.
This Summer Experience is for students aged 15-18 and you do not require any prior knowledge to attend.
The start date is the 29th July. You can choose to attend for either 'First Week Only', 'Two Weeks' or our 'Two Week Premium' package. You can also choose residential or non-residential. Pricing and details are set out below.
Click "Register Now" to book your place. You can either pay in full now or reserve your place with a £950 non-refundable deposit.
London 1 week
London 2-weeks
London Premium
Length
First week only
2-weeks full programme
2-weeks Premium
Shadow dentists in a dental practice and visit a leading dental hospital. Drill, suture and take impressions on phantom heads. Carve a tooth and develop essential dexterity skills. Dental school application advice.
Meet real patients, hold consultations and recommend treatment plans. Explore the different specialities within dentistry and discover cutting-edge dental technology. Learn how to build your own dental practice.
Private networking session with senior dentists
Industry reference letter: personalised letter from dentists confirming what you've achieved on the programme
Graduation ceremony for completion of the full programme
Assessment centre, LinkedIn profile building & CV writing workshops, psychometric profile testing
Training on how to succeed from politicians and Olympic athletes
Gala dinner on a boat with top professionals
Excursions to top London sites and premium activities including a West End theatre show
Summer Experience fee
£1950
£2950
£3950
Optional fee for accommodation with meals, guardianship and evening & weekend activities included
Available for an additional
£1200
Available for an additional
£2600
Available for an additional
£2600
Optional fee for London airport transfers (return)
Available for an additional
£300
Available for an additional
£300
Available for an additional
£300
In Person
Venues:
The programme is based at UCL and the surrounding University of London campus. Certain days take place in other key industry locations in London.
Accommodation location:
Students who choose accommodation will reside in University of London halls of residence. We occupy 3 different halls close-by to each other (listed below). The vast majority of students will be placed in Garden Halls

Garden Halls, London, WC1H 9EN,

College Hall, London, WC1E 7HZ

International Hall, London, WC1N 1AS

Download Digital Brochure - Garden Halls >>

Download Digital Brochure - College Hall >>
Please find below some of our most frequently asked questions. If you have any other questions you'll be able to find our full FAQ list here and you are also welcome to reach out to us at info@investin.org and we'll be happy to help!
When is the deadline for registering for an experience?
Places on our programmes are allocated on a first-come, first-serve basis so we will close registration as soon as we reach capacity, because of this we would always recommend booking as soon as possible to ensure you do not miss the opportunity to attend.
Do I get a certificate?
Upon completion of the programme you will receive a bespoke certificate to include in all of your future applications. This will help you stand out from the crowd and show your passion for your chosen career. Letters of attendance are also available upon request at info@investin.org.
Who are your safeguarding team?
On each Summer Experience, we have safeguarding team members on-site 24/7 to promote the safeguarding and pastoral welfare of our students. Our team are security-vetted (enhanced DBS-checked) professionals who work in education full time and our team is made up of Academic Professionals / LSA, Safeguarding Officers, Nursing Professionals, and Mental Health Practitioners. Students will therefore always be able to easily contact a guardian, should they need any support.
What is included in the accommodation package?
You can choose to add our accommodation package to your booking where you will be allocated to the University of London's Garden Halls, College Hall, or International Hall. Here, you will enjoy your own private room, 3 meals a day, and 24/7 guardianship. There are also lots of communal areas such as a games room and cinema room where you will be able to socialise with other students. Our safeguarding team will also put on evening activities such as trivia night, games night, and sports evenings. You will be able to arrive at the accommodation the day before the programme starts and checkout will be the day after the programme comes to an end.
Do you offer payment plans?
Yes, payment plans are available. Click on 'Register Now', and you will see the option to either pay in full or reserve your place with a £950 non-refundable deposit. Once your deposit is paid, you will receive another email detailing the information for your second instalment. Please feel free to contact info@investin.org if you would like any further assistance.
Will there be any opportunities for rest days?
Rest days take place on the weekends.
Covid-19
There are no travel restrictions in place in order to enter the UK; you are not required to test or to provide proof of vaccination status, so you can book your programme place with confidence.
Support
If you are trying to register and the registration box is not appearing it is likely because of firewall restrictions on your desktop device.

You may wish to try on your mobile device instead. Alternatively, please email info@investin.org with details of the programme you want to register for. We will reserve your place immediately and send you a link to pay by card online.